Peer Education Project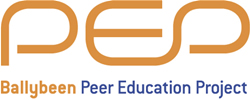 The Peer Education Project was established in 1992 to identify and address the health and social needs of young people within the community. The Project aims to promote health and health awareness amongst young people and to identify their education and training needs in relation to health and social issues.
The Peer Education Project delivers peer led health and personal development training to young people between the ages of 10-25 years. The young people are responsible for the direction and development of the project and the participants themselves determine the content and nature of each individual programme.
The Project is open to all young people from the Ballybeen/Dundonald area and operates two nights per week. An outreach service is also available whereby trained peer educators from the Project will design and deliver a programme to groups within a variety of settings.
Young people themselves are the driving force of this project, programmes are targeted to meet their needs and over the years a number of short term courses addressing specific health concerns have been developed.